Fairchild/Magnetovolt Custom Disk Mastering Lathe
This custom Fairchild/Magnetovolt Disk Mastering Lathe is a unique precision instrument capable of producing high quality cuts on the disk medium. It took J.I. Agnew over five years to locate all the parts, restore them, modify them, machine custom parts, assemble everything together and adjust the system to a very high degree of precision. It required shipping heavy parts made of solid metal, across an ocean, to be followed by endless amounts of precision work in the field of mechanical and electronics engineering. The lathe is based on a vintage Fairchild Model 199, built in NY, USA. This mechanical assembly was fully restored and heavily modified for improved performance. The electronic control system was designed and built by Magnetovolt to bring the antique Fairchild unit to modern standards of usability.
The suspension was modified to accept a variety of vintage and modern cutterheads both for stereophonic and monophonic recordings, offering sonic diversity ranging from transparent to heavily coloured sound.
A stylus heating system and a pneumatic suction system were also designed and built by Magnetovolt for hot stylus recording and the necessary provisions were made to enable us to not only cut master lacquer disks, but to also cut directly on vinyl, for high-quality, long-lasting and lower cost dubplates.
The mechanical assembly sits in a heavy, solid wood cabinet, which is placed on an isolation platform, to decouple the lathe from floor vibrations caused by excited disk cutting engineers, headbanging bands watching their record being cut, and so on...
This one-of-a-kind Disk Mastering System is yet another one of the several pieces of analog audio equipment at Magnetic Fidelity that you just won't find elsewhere. Whether it is an audiophile Direct-to-Disk recording, a lacquer master for a pressing plant, or a small run of handmade vinyl records, the Fairchild/Magnetovolt Disk Mastering System can do it, purely in the analog domain!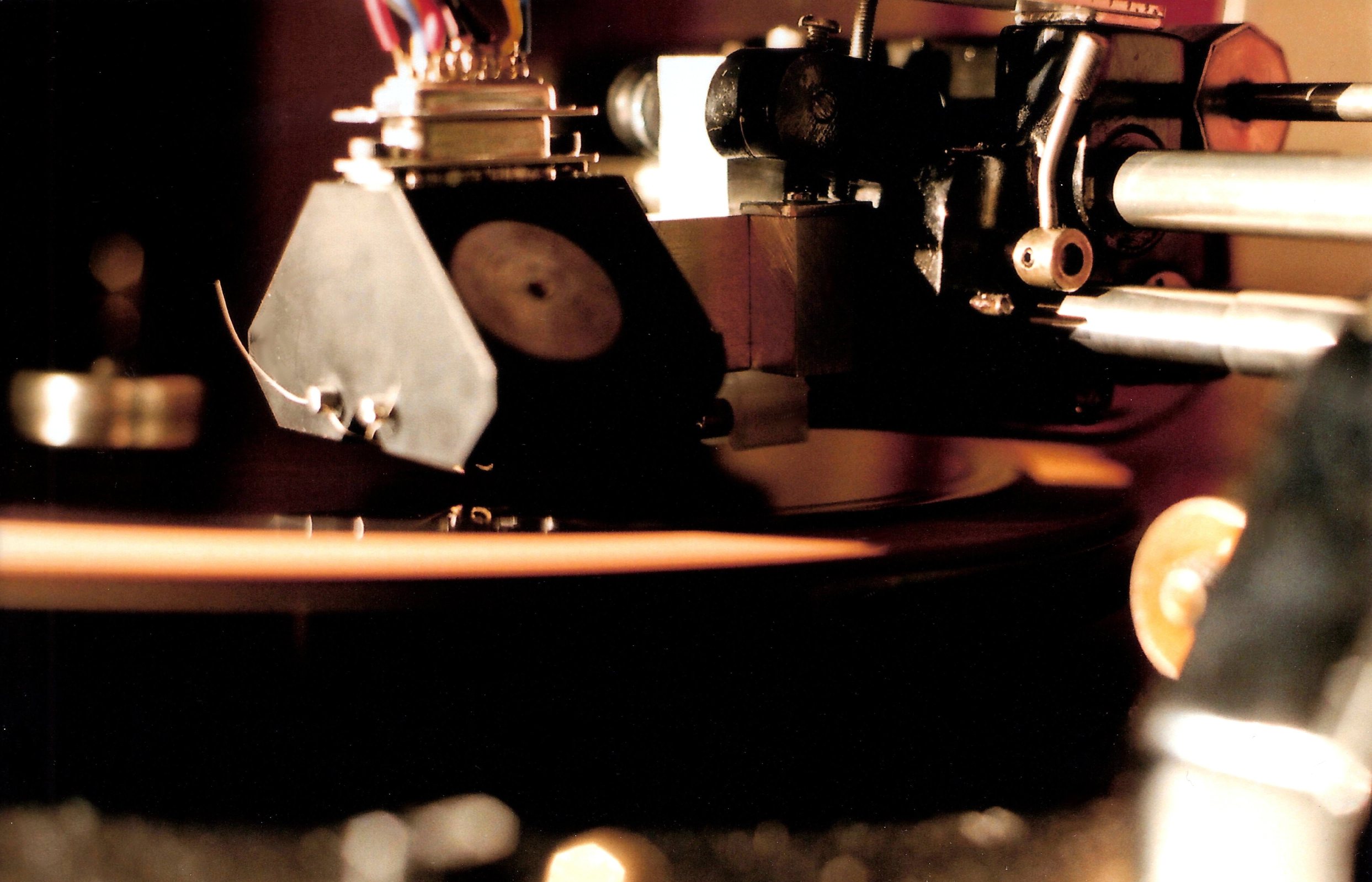 ---
Share on Social Networks